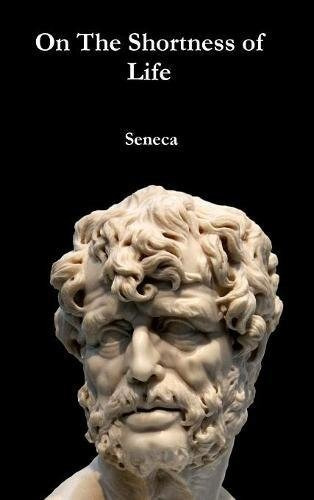 It is not that we have a short space of time, but that we waste much of it.

Life is long enough and it is given in sufficiently generous measure to allow for the very greatest accomplishments if the whole of it is well invested

Many are kept busy either in the pursuit of other men's fortune or in complaining of their own, many follow no fixed aim

Fate takes them unawares as they loll and yawn

Everyone is wasted for the sake of another (trivial matters of others)
They rush to stones and arms if there is even the slightest dispute about the limits of their lands, yet they allow others to trespass on their life

No one is found to distribute his money, yet among how many does each one of us distribute his life

Are you not ashamed to reserve for yourself only the remnant of life?
No one pursuit can be successfully followed by a man that is busied with many things
For what if you should think that man had had a long voyage who had been caught by a fierce storm as soon as he left harbor, swept hither and thither by a succession of winds, had been driven in a circle around the same course? Not much voyaging did he have, but much tossing about
No one sets a value on time, all use it lavishly as if it cost nothing. But see how these same people clasp the knees of physicians if they fall ill and the danger of death drums nearer.

It is better to have a knowledge of the ledger of one's life than of the corn market

Most wretched is the condition of those who labor at engrossments that are not even their own, who regulate their sleep by that of another, their walk by pace of another. If they wish to know how short life is, let them reflect how a small part of it is their own.
And when you see a man often wearing the robe of office, when you see one whose name is famous in the Forum, do not envy him, those things are bought at the price of life.
If these brief notes, peaked your interest in On the Shortness of Life , you can check it out on Amazon here.
And be sure to check out my book, Wiser Next Week.
All Previous Entries:
The Magic of Thinking Big: Ultra Condensed Cliff Notes #1
Millionaire Fastlane: Ultra Condensed Cliff Notes #2
The 7 Habits of Highly Effective People: Ultra Condensed Cliffnotes #3
30 Lessons for Living: Tried & True Advice from the Wisest Americans: Ultra Condensed Cliff Notes #4
Awaken the Giant Within: Ultra Condensed Cliff Notes #5
The End of Jobs: Ultra Condensed Cliffnotes #6
Slipstream Time Hacking: Ultra Condensed Cliffnotes #7
Think and Grow Rich: Ultra Condensed Cliffnotes #8
Influence: The Psychology of Persuasion: Ultra Condensed Cliffnotes #9
Mindset: The New Psychology of Success: Ultra Condensed Cliffnotes #10
The Obstacle is the Way: Ultra Condensed Cliffnotes #11
Meditations: Ultra Condensed Cliffnotes #12
Why Loyalty Matters: Ultra Condensed Cliffnotes #13
Walden: Ultra Condensed Cliffnotes #14
Self Reliance and Other Essays: Ultra Condensed Cliffnotes #15
Relentless: From Good to Great to Unstoppable: Ultra Condensed Cliffnotes #16